Booknet
Phone: 03-6205986
Location: Building B, second floorShow on map
Opening Hours:
Sun:

09:00 - 22:00

Mon:

09:00 - 22:00

Tue:

09:00 - 22:00

Wed:

09:00 - 22:00

Thu:

09:00 - 22:00

Fri:

09:00 - 15:00
Website: www.booknet.co.il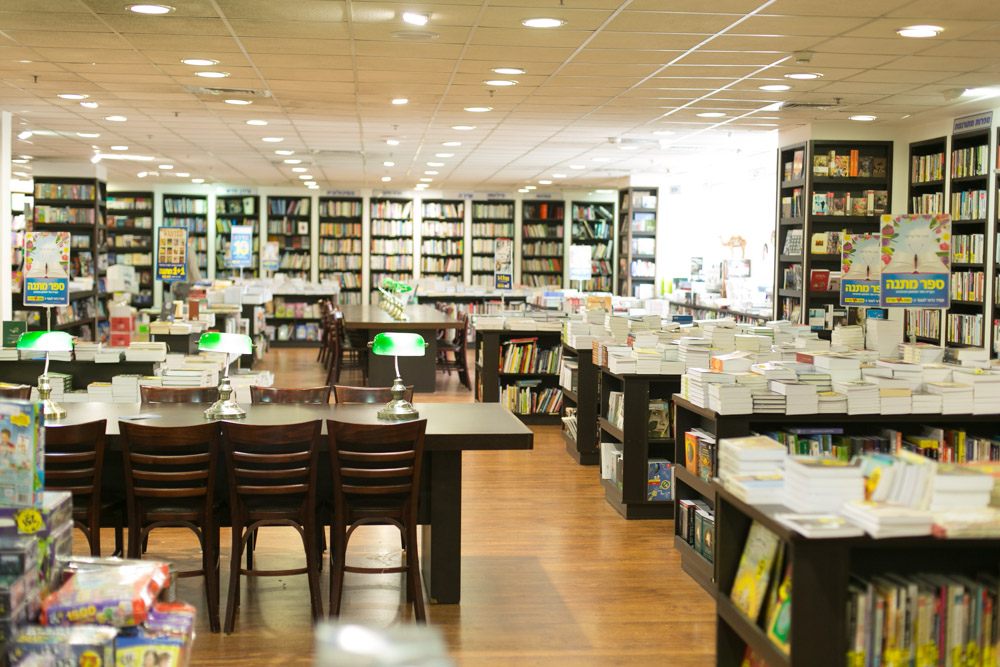 Booknet "The Library" – the place to spend time!
The branch is characterized by a wide range of books in all fields: bestsellers, children's books, cooking and more.
Also our customers can find a wide music department and a large variety of games.
We believe in providing professional and personal service to our customers.
We invite all of you, children, youth and adult audiences to enjoy an enriching shopping experience and strengthening your reading habits.